Experienced Swim Coaches
Peter Diamond and Brian Stehr

Established training techniques
...to communicate better.
with proven success...
GS Aquatics Noosa – Swim Club Coaches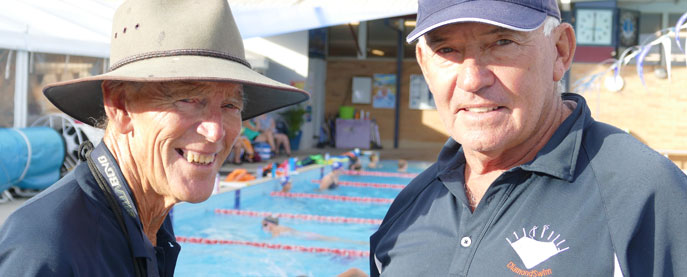 GS Aquatics Swim Club Coaches, Brian Stehr and Peter Diamond, between them have over 60 years' experience teaching and coaching swimming. Brian is a Gold Level swim coach and Peter is a Silver Level swim coach.
Having previously been a past Board Member of Swimming Queensland, Brian is currently a board member of the Australian Swimming Coaches and Teachers' Association. He has developed swimmers such as Nick Darcy, Melanie Schlanger, Jake Packard, Brittany Elmslie and a number of State and National age champions thus proving his coaching excellence.
Whilst Brian is a well-known local identity, Peter brings with him a wealth of experience and expertise in the swimming world. Being honoured with Life Membership by both Swimming Queensland and the Brisbane Swimming Association, Peter was also acknowledged at the Australian Age Swimming Championships (2008) with an Australian Team tracksuit by Denis Cotterill in recognition of his life's work and commitment to the development of Australian swimmers.
Peter's past young charges have gone on to Olympic and World Championship success and include greats such as Tracey Wickham, Susan Landells, Bronte Barrett and Michael Bohl. These wonderful swimmers benefited in their early years of development from Peter's unique talent for stroke correction, tolerance and respect that provided an invaluable foundation for their future achievements.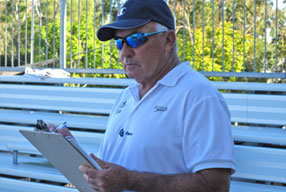 Brian Stehr
GS Aquatics Coach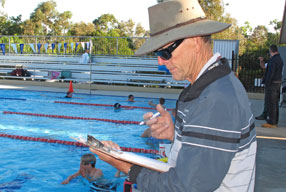 Peter Diamond
GS Aquatics Coach