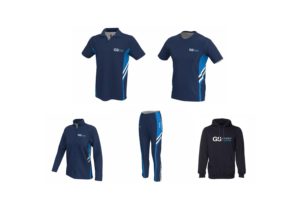 GS Aquatics Uniforms.
Are you part of the team?
Order your Uniform here
Are you proud to be part of GS Aquatics, the most exciting, progressive swimming club on the Sunshine Coast. We have now made it easier for you to order GS Aquatics club polo shirts, to help complete the look at the next swimming carnival you attend. There is a variety of sizes available, so the whole family can suit up!
Men & Children Sizing Charts – All styles (Game Clothing)
Ladies Sizing Chart – All styles (Game Clothing)
Looks good. How do I order?
It is quite simple, email gsaquatics@gslc.qld.edu.au with your size and style selections (size charts above; styles displayed in the image). Uniforms are manufactured to order, bi-annually (in September and April each season). Order in April for your winter gear and in September for your Summer gear.
The latest website news from GS Aquatics Swim Club
Looking for more Information? Download the Flyer
Download a printable version of benefits of GS Aquatics membership
You can download the information detailed on this page (Good Shepherd Aquatics – Join our swim club) as a printable PDF for future reference. Click here to access the PDF document.
Follow us on facebook
If you 'Like' our facebook page, you will get feeds from our page directly to yours, including race photos, club news and much more.
• Share with your family and friends
• Training tips and tricks
• Up to date information as it happens